Chelco VAT Ltd
Dedicated VAT Consultants
Chelco VAT Ltd was formed in 2012 in Limassol and is now considered one of the foremost authorities on indirect tax matters in Cyprus. It has founded its success on the provision of specialised, highly customised and practical VAT solutions that are based on years of experience, knowledge and expertise in the field.
The firm maintains strong and durable relationships with the island's key public and private organisations, including the Cyprus Tax Department, as well as professional bodies and decision makers and frequently offers advice on VAT and other industry policy-making decisions.
Chelco VAT also works closely with an alliance of like-minded indirect tax specialists in jurisdictions around the world, allowing it to offer a wide range of VAT solutions to a local and international clientele.
From the simplest local transaction to the more complex cross-border one, the tax consultants of Chelco VAT work alongside their clients and professional intermediaries to maximise VAT planning efficiency and ensure compliance.
Chelco VAT is also a leader in the organisation of training VAT seminars, workshops and in-house technical courses via its educational arm, the Chelco VAT International Academy.
Company Information
Number of Employees
1-50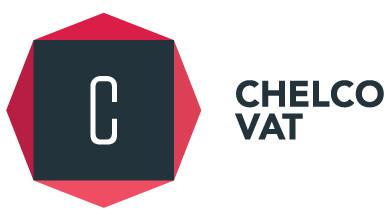 Address & Contacts
Street Address
Chr. Chatzipavlou 221 , Helios Court , Floor: 1st , Limassol 3036 , Cyprus
P.O. Box: 51625
P.O. Box Postal Code: 3507
Contact
Working Hours
now
Normal Opening Hours
Mon:

08:00-13:00

14:00-17:00

Tue:

08:00-13:00

14:00-17:00

Wed:

08:00-13:00

14:00-17:00

Thu:

08:00-13:00

14:00-17:00

Fri:

08:00-14:30

Sat:

Closed

Sun:

Closed